Latest Update On How We Are Dealing With COVID-19 Pandemic
Dear Patients,
Since the publication of our last letter on the morning of 20 March, the Prime Minister announced later that afternoon further social distancing measures to slow down the spread of COVID-19. On 22 March a further announcement included the introduction of "shielding" our most at risk members of the population and then, on 23 March, a further set of restrictions on daily activity to contain the spread of the virus were introduced.
The emphasis has now shifted away from the delivery of routine care while minimising infection risk to a requirement to stop all non-urgent activity in line with the changes to people's everyday lives that the Prime Minister has signalled. This is the time for a collaborative, collective and concerted effort to re-direct our talents and to help support our fellow NHS primary care colleagues when they are at their most stretched.
In light of these most recent public health control measures and in recognition of the difficulties that practices are facing including continuing concerns about public and staff safety, we are making a number of immediate changes to the delivery and operation of our dental services.
We would like to announce that with immediate effect, we have closed our dental practice for anything except URGENT treatment.  This decision was made based on the most up to date medical guidance as well as guidelines from the dental regulators. Our utmost priority is the safety of our patients and our staff.
IT IS CRUCIAL that everyone in the country restricts all travel to only essential journeys.
All emergency appointments must be made in advance via calling the practice number on 01458 832215. Sadly, we CANNOT permit walk in visits.
Due to dental drills causing aerosol spread and a risk of spreading COVID19, special protective equipment is required to use them safely (specifically FFP3 Respirator masks, as advised today by the British Dental Association). As there is currently a shortage of this protective equipment, we are severely limited to the service we can provide – we can only do treatments that do not require a drill.
As far as we are aware, most or all other dental practices will not have this equipment either. Only 111 NHS emergency dental practices have been supplied with them.
Please note the Following;
Assessment of patients will take account of patient and staff safety, the best interests of the patient, professional judgement, local urgent dental care centre arrangements and prioritisation of the most urgent care needs.Dental telephone-triage should focus on the provision of the three As:

Advice;
Analgesia;
Antimicrobials (i.e. Antibiotics, where appropriate).

Please be advised that treatment options are severely restricted at this time and to call back in 48-72 hours if your symptoms have not resolved.
Dental conditions that cannot be managed by the patient and require urgent dental care should be referred via NHS24/111 to the designated urgent dental care centre following local protocols.
Please do not make appointments for minor issues such as sensitive teeth, minor discomfort and niggles, or any non-urgent treatment.
We will offer dental advice on the phone or to address any urgent issues.
We sincerely apologise for any inconvenience this has caused and thank you for your understanding during these times of need.
Please make emergency appointments responsibly, only for dental issues that are URGENT.
We need to protect our community.
We need to protect our staff.
We need to protect our NHS services.
By limiting unnecessary appointments and travel, and only booking an appointment if necessary, we can successfully operate an emergency dental service and help you, and others, during this crisis.
Please do your part and stay home unless necessary. We'll be here for you when you need us.
Stay Safe.
The team at Abbey Dental Health Centre
Practice Opening Times
Mon: 9.00am - 5.00pm 
Tues: 9.00am - 5.00pm
Wed:  9.00am - 5.00pm
Thurs: 9.00am - 5.00pm
Fri:  9.00am - 4.30pm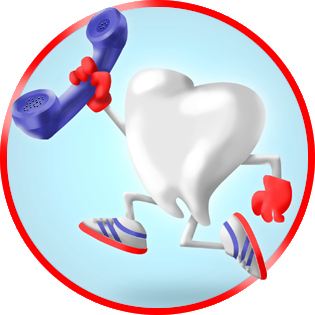 Same Day
Dental Emergency Service
Call us now: