We offer a highly professional teeth-whitening service, which is tailored to the individual and will ensure safe treatment and impressive results. Tooth whitening is a minimally invasive, safe and rewarding aesthetic solution for people displaying tooth discolouration.
An initial £50 consultation (redeemable against cost of whitening) assesses tooth discolouration type and degree as well as general dental health. We will guide you through the latest procedures in whitening, discuss your preferences, lifestyle factors, timing and any previous experiences before recommending your tailored whitening treatment plan.
We can help you whiten your teeth in several ways:
Professional Tooth cleaning is often sufficient for removing most external stains. This is usually the first step in the process and our experienced hygienists will ensure you have a comfortable, thorough cleaning session and can recommend a home care regime to get the most out of your whitening procedure.
Home Whitening Using custom fabricated whitening trays, we will design a protocol for you to whiten your teeth in the comfort of your home with a range of different strength whitening gels for different lengths of time to minimise sensitivity and maximise results. Most individuals achieve their desired result within 3-4 weeks and you have control of your end result.
In-chair Whitening with additional Nano-Hydroxyapatite treatment (Bio-Bleaching)
The development of dental products incorporating Nano-Hydroxyapatite to remineralise enamel and strengthen tooth structure is one of the most exciting recent developments in dentistry.
At Nordea, we use a two-part whitening solution combining an active oxygen foam infused with Nano-Hydroxyapatite that is able to adhere to the tooth surface. The active foam repairs enamel and delivers 6% hydrogen peroxide to the teeth.  The results are a whiter brighter smile and a stronger, smoother tooth surface less likely to stain in the future. Concentrated Nano-Hydroxyapatite serum is then applied to the teeth, which remineralises and repairs the tooth surface, leaving the individual with a healthy white smile, no sensitivity or damage to the enamel.
Even patients who generally suffer from sensitive teeth will find that their sensitivity is greatly reduced after treatment.
There is no health risk to the patient, weakening or other damage to tooth enamel, with properly supervised professional tooth whitening.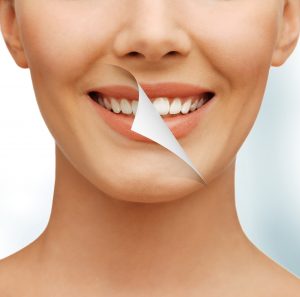 Whitening is a process where the tooth discolouration is 'whitened' to a lighter shade. It removes the staining agent through chemical means. It is a safe procedure when carried out under professional supervision. Treatment results usually depend on the severity of the discolouration. Both vital (i.e. live) and non-vital teeth (e.g. tooth with root removed) can be bleached and may take several visits to complete. It is not effective on dental restorations such as amalgam fillings, metal or porcelain crowns, etc.
Teeth can discolour for various reasons. The dentist will recommend the most ideal method based on your oral condition after an in-office examination to establish the cause and nature of your tooth discolouration, as well as provide you with more information on the various types of whitening procedures available, duration & frequency of treatment.
– Home whitening
Our home whitening kit comes with custom made trays for accuracy and comfort of application. Gel is placed in the trays which are then worn for up to an hour a day.
Our specially designed trays are particularly effective at holding the whitening gel exactly where it needs to be to achieve the very best whitening results possible whilst preventing gel from leaking into the mouth. Excellent results are usually achieved in about 2 weeks. We supply plenty of gel to complete treatment and to maintain the results for months to come. Further gel can be supplied as required.
– Zoom In-Chair Whitening
Philips has now released a newly formulated Zoom in-chair whitening that meets the new EU regulations on tooth whitening. This new gel gives excellent results and benefits from reduced sensitivity over the previous formulation. Best results are achieved in one appointment with 5 x 15 minute in-chair applications, using the Zoom power light to activate the gel. Then we recommend boosting and maintaining the result with our home whitening kit that is included in the price!